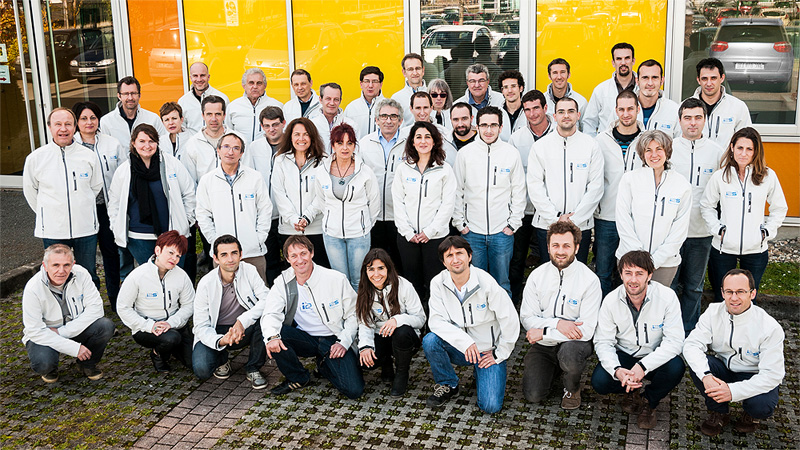 Be visionary
i2S is a company specializing in image capturing and processing technology.
We work for international clients, on a wide range of markets like: health and well-being, sport, multimedia, document digitization, food-processing and agriculture, aviation and aerospace, robotics and industrial control systems, and more generally, wherever image capturing is required.
i2S designs, manufactures and distributes cameras and optronic systems.
Image, image and image again
We make capturing images, processing images and using those images our mainpriority. Our organizations, profession and partners are all focused on becoming leading experts on image capturing.
We serve demanding customers
Just like all of us, our clients are part of acommunity with a passion for images. Our clients have adopted our insistence on quality; they are also aware that the vision and optronics sector is far too specific to risk results that aren't quite right, so they trust us. They deserve our very best and our company stability and solutions durability.
Excellence and up-market
Our profession is a complex one and requires different areas of expertise, each one as complex as the next: electronics, optics, software, micro-mechanics, automated manufacturing, marketing, sales… At i2S we enjoy creating things that others don't know how to. In order to do this we nurture expertise and open innovation..
Pride of success
Success is shared as it comes from everybody working together. We are proud to support the ecosystem of optronic and imaging specialists that is i2S by nurturing it's values, culture and global strategy for the benefit of our clients.
Open Innovation
We don't do everything ourselves, we seek out the best or most skilled people, including our clients, so that we can work together,innovating image processing systems andcameras. We share the fruits of our collaboration.
Agility and flexibility
More Experimentation and less bureaucracy, more autonomy and less hierarchy, morecuriosity and less certitude, teamwork as opposed to individual achievements.